Connecting African youth with digital Opportunity and ensuring digital rights for all.
LIFE Legacy is a digital inclusion program that equips young Africans living in under-served communities with demand-driven ICT and Entrepreneurship skills and connects them to internships, online work, or entrepreneurial ventures with a high possibility of earning immediate and sustainable income.
We believe the internet and digital technologies play a vital role in individual lives and promotes collective development.
Since 2007, we have worked in under-served communities in Africa, empowering young people with crucial digital, life and business skills. We are dedicated to bridging the digital gap by taking digital opportunities to young people where they are and ensuring their livelihoods are improved.
LIFE is an acronym which stands for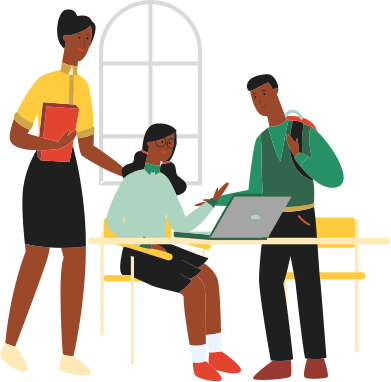 LIFE Legacy provides a sustainable low-cost model that allows the participants to defer payment, and it also provides them a wholesome opportunity that includes capacity building, work placement, and an opportunity to give back as they are able to participate in the overall vision of improving their livelihoods through community development projects that are completed following their training. The LIFE Legacy program includes –  LIFE Training, the LIFE@School Club, and Digital Readiness Workshop for Girls.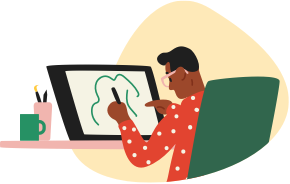 The LIFE project is a capacity building initiative which offers 10 weeks of training in ICTs, Entrepreneurship, Life Skills and Financial Readiness to youth living in under-served communities and lacking access to tertiary education due to poverty.
We run this technology club in secondary schools within host communities. At the LIFE@School Club, students are trained weekly using the same LIFE curriculum, which focuses on digital tools and entrepreneurship.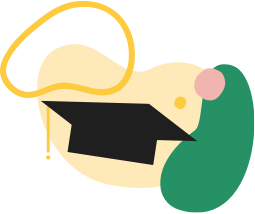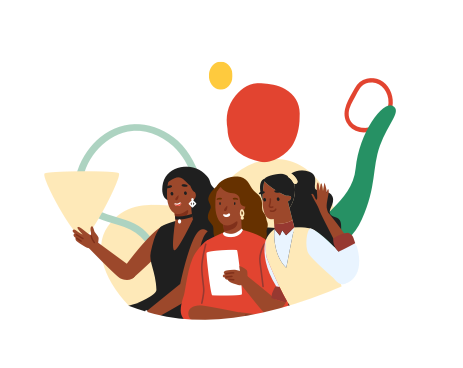 Digital Readiness Workshop for Girls
The 'Digital Readiness Workshop for Girls' is a special training program designed to encourage girls to embrace entrepreneurship by leveraging digital tools, as there is research evidence to suggest that there are greater possibilities for women's socio-economic empowerment through web-enabled ICTs. 
The Ajegunle Legacy Project aims to support resident Ajegunle community youth/students in securing university education in technology courses such as Information Technology (IT), Software development, computer engineering and other tech-related courses.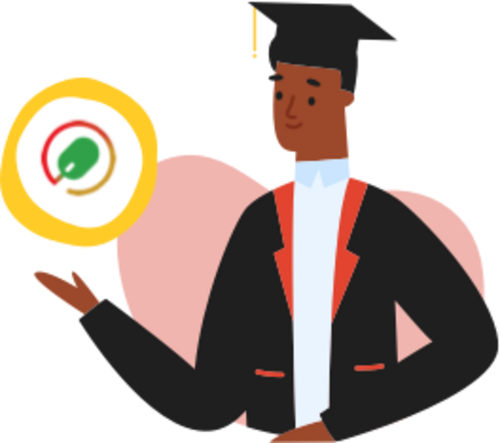 We aim to reduce poverty and unemployment among young people in Africa
2007 - LIFE program (Ajegunle.org as formerly called/known) started in a cybercafé in Ajegunle, Lagos, Nigeria.
2012 - The first office/LIFE Training center was established. in Ajegunle, Lagos, Nigeria.
2014 - LIFE Program started in South-East Nigeria, where the second LIFE training center was established in Aba, Abia State.
2016 - A LIFE Training Center was set up in Northwest Nigeria. Located in Dakata, Kano State.
2017 - In 2017 LIFE training program expanded into secondary schools. Known as LIFE@School Clubs.
2020 - LIFE Virtual Training began. Through this medium, we were able to reach young people in 12 African countries.
2021 - LIFE training kicked off in Senegal, with a LIFE training center established in Thies, Senegal.
2022 - The LIFE Program evolved into a pan-African legacy program by partnering with like-minded organizations within the continent.
Testimonials from LIFE Alumni
"I am making achievements with my graphic design skills. Two of my batchmates and I set up a company - Diwaan Technology, and we recently received start-up capital through editing and design services."
" The life skill training exposed me to my hidden potential. I became more interested in writing. I started making money on the internet using WordPress and other social media platforms, today I write on opera hub and earn money monthly."
"I have been able to provide training to groups of people, create social media content and simple graphics, run social media ads at ease and also navigate the Google Workspace."